Our History
From the humble beginning of two machines in an unfinished barn in Lodi, Ohio to employing 200+ people, 40+ machines, and spanning two locations, J&O Plastics has remained committed to its clients since 1982.
Family-owned and operated
custom injection molding

facility
J&O Plastics Inc. was established in 1982 by Oscar and Christine Gross, with the help of Oscars brother Edgar, J&O Plastics was built from the humble beginning of two machines in an unfinished barn in Lodi, Ohio to currently employing 200+ people spanning two locations, with 40+ machines in our 100,000 sq/ft Rittman, Ohio manufacturing facility and another 125,000 sq/ft in our Wadsworth, Ohio distribution and receiving facility.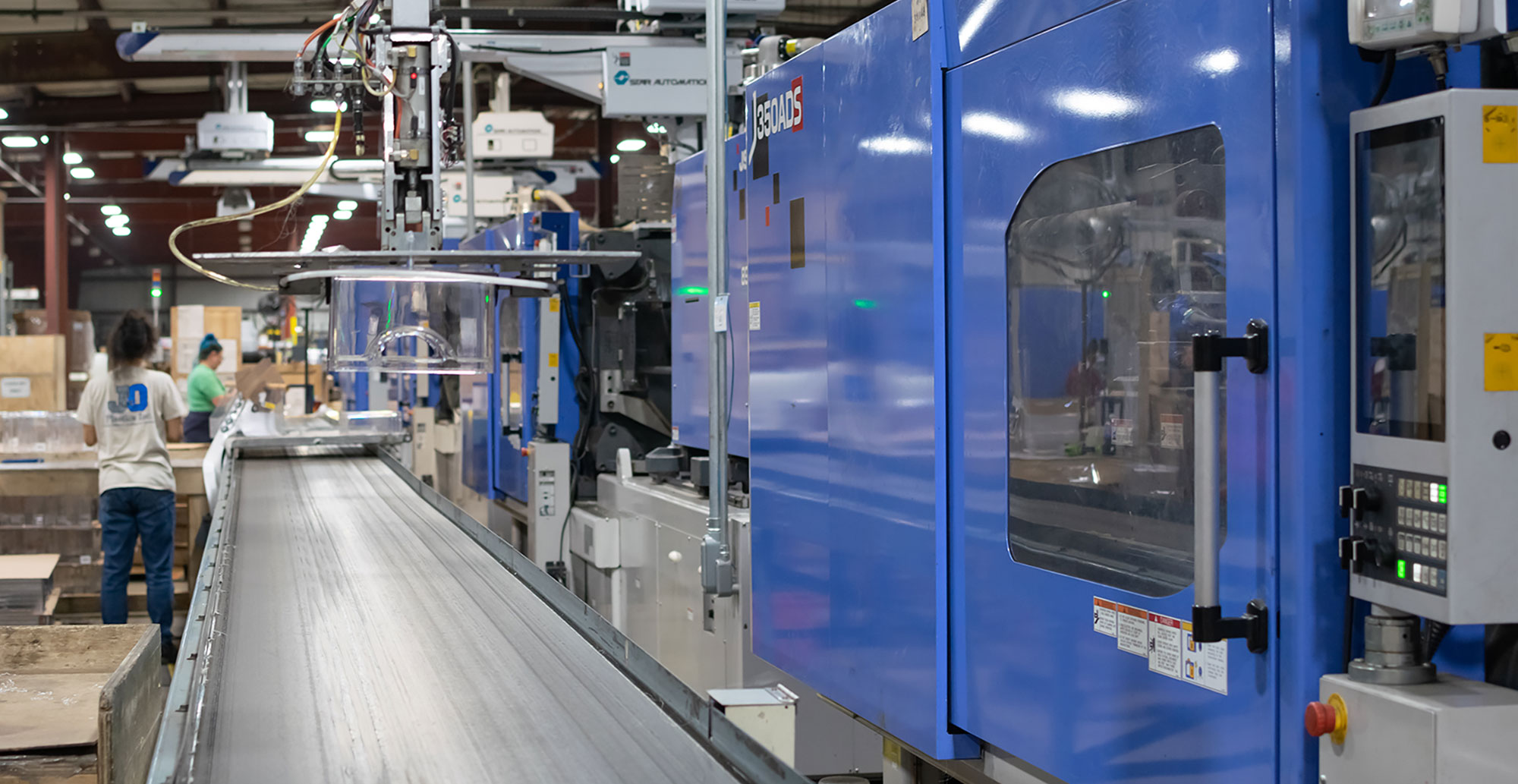 A growing and evolving
injection molding company
In 1982, while working at Mr. Coffee as a production line lead, Oscar was approached by the administration and ownership and was given an opportunity. Mr. Coffee at that time was in need of suppliers, as they had been outgrowing the capacity and capabilities of their current suppliers. Due to his strong relationship with the administration, and his leadership within the facility, Oscar was told that if he were to go and buy a few machines that they would give him the work to fill them. Later that year, Oscar and Chris were in production producing parts for Mr. Coffee, and J&O Plastics was born.
As the company continued to establish itself as a quality vendor to Mr. Coffee, the size and scope of the business began to grow. Oscars primary background and expertise was that of assembly; he cut his teeth in the Automotive plants in Michigan and established his vision for efficient production while at Mr. Coffee. Because of this level of competency, J&O Plastics started assembling full Mr. Coffee machines and shipping
them directly to distribution centers.
At its peak, J&O Plastics, molded and assembled over 5,000 Mr. Coffee machines per day, with 35 injection molding machines, and two full assembly lines encompassing over 150 people. J&O was responsible for the molding, finishing, assembly and testing of every coffee machine it produced. Due to his vision and knowledge, and with the use of at that time, state of the art automation, Oscar was able to reduce labor and production costs by over 30%.
Since the time of Mr. Coffee, J&O Plastics has molded or assembled products for numerous customers, from fortune 1000 companies to small local entrepreneurs looking to get a product off the ground. In 2021, J&O Plastics will celebrate its 40th year in business and will have a lifetime combined total sales approaching half a billion dollars.
Now, in its second generation of ownership, J&O Plastics has moved beyond its humble beginning. The company continues to grow and evolve, with the addition of aspects like ISO certification, lean manufacturing techniques, and modern business practices and fundamentals. Although Oscar and Chris are no longer involved in the day to day operations, their vision and foundation drive it forward. It is J&Os continued emphasis on efficiency and technology that has allowed J&O to continue to succeed in a competitive and ever-changing marketplace.