Your Precision
Injection Molding Partner
The experience, team, equipment and capabilities to ensure your project's success.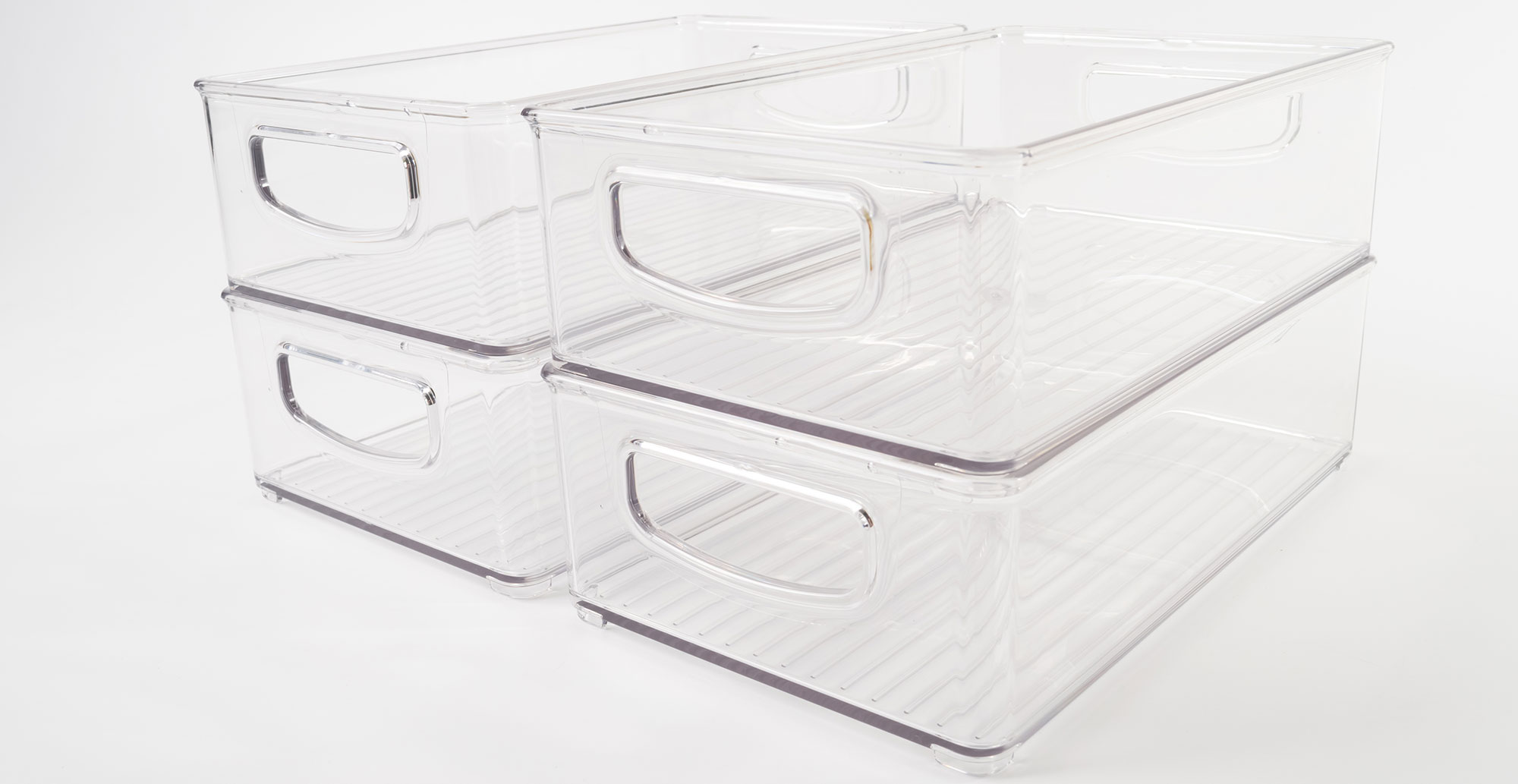 Part Design Consultation

Benefit from our 30+ years of injection molding experience to consult on your part design and improve manufacturability while lowering the cost of the end product.

Injection Molds – New Tools, Storage, Maintenance and Repair

We oversee the sourcing and management of your injection molds through our network of injection mold tooling companies, ensuring fast turnaround and competitive pricing.

Custom Plastic Injection Molding

We offer a full range of custom injection molding services, from insert molding to over molding.

Materials

Materials we injection mold include PET, SAN, Polycarbonate, Polypropelene, acrylic, ABS, Crystal Styrene, LDPE, and HDPE. We specialize in aesthetically clear plastic injection molding.  A secondary service we offer is PU foam filling for product strength and insulation.

Machinery/Capabilities

For small, intricate components to large part injection molding, we utilize 40+ machines ranging from 110 ton to 1000 ton with up to 240 oz shot sizes.

Tolerances

Precision injection molding tolerances up to +/- . 005″ on critical dimensions, depending on part design and materials processed.
Finishing & Assembly

Finishing services including CNC routing, ultrasonic welding, and in-line assembly.

Barcoding & Labeling

We offer a full suite of labeling services, from hot stamping, pad printing through complete barcode management.

Kitting & Packaging

We provide kitting of components and product bagging, protective cell packaging, branded packaging, pre-retail, and retail packaging through the final pack out.

Inventory Management

JIT, Kanban, and vendor-managed inventory programs.

Warehousing

We offer full warehousing and 3PL services.

Direct Shipment to AMAZON FBA and Big Box Retailers

J&O Plastics is certified to direct ship to Amazon (FBA), COSTCO, Target, The Container Store, Bed Bath and Beyond, Walmart, and more.