J&O Plastics has proudly pioneered the injection molding of straight PET to meet the demand for clear plastic products that are both durable and BPA-free.
Founded in 1982 by Oscar and Christine Gross, J&O Plastics began as an injection molding supplier to the Mr. Coffee Company. Today, high-quality plastic products for the consumer market remain a significant portion of J&O's business. Over the years, J&O has expanded its breadth of services and now provides custom injection molding for retail, medical, agricultural, logistics and OEM industrial applications.
J&O Plastics is proud to have pioneered injection molding of straight PET to meet the demand for clear plastic products that are both durable and BPA-free. By developing a proprietary process to injection mold straight PET plastic, they were able to create a cosmetically beautiful clear product, while maintaining the lowest cost attainable. J&O is one of the only U.S. companies providing straight PET injection molding. J&O also uses a variety of other materials which include SAN, Polypropylene, acrylic, ABS, Crystal Styrene, LDPE, and HDPE.
Additional services include in-line assembly, which provides a cost-effective way to not only mold parts, but assemble quickly in-process. J&O has the capacity for assembly and kitting at any level for our customers. Packaging, barcoding, warehousing and inventory management are available to customers, as well as direct shipment to the big-box stores and major online retailers.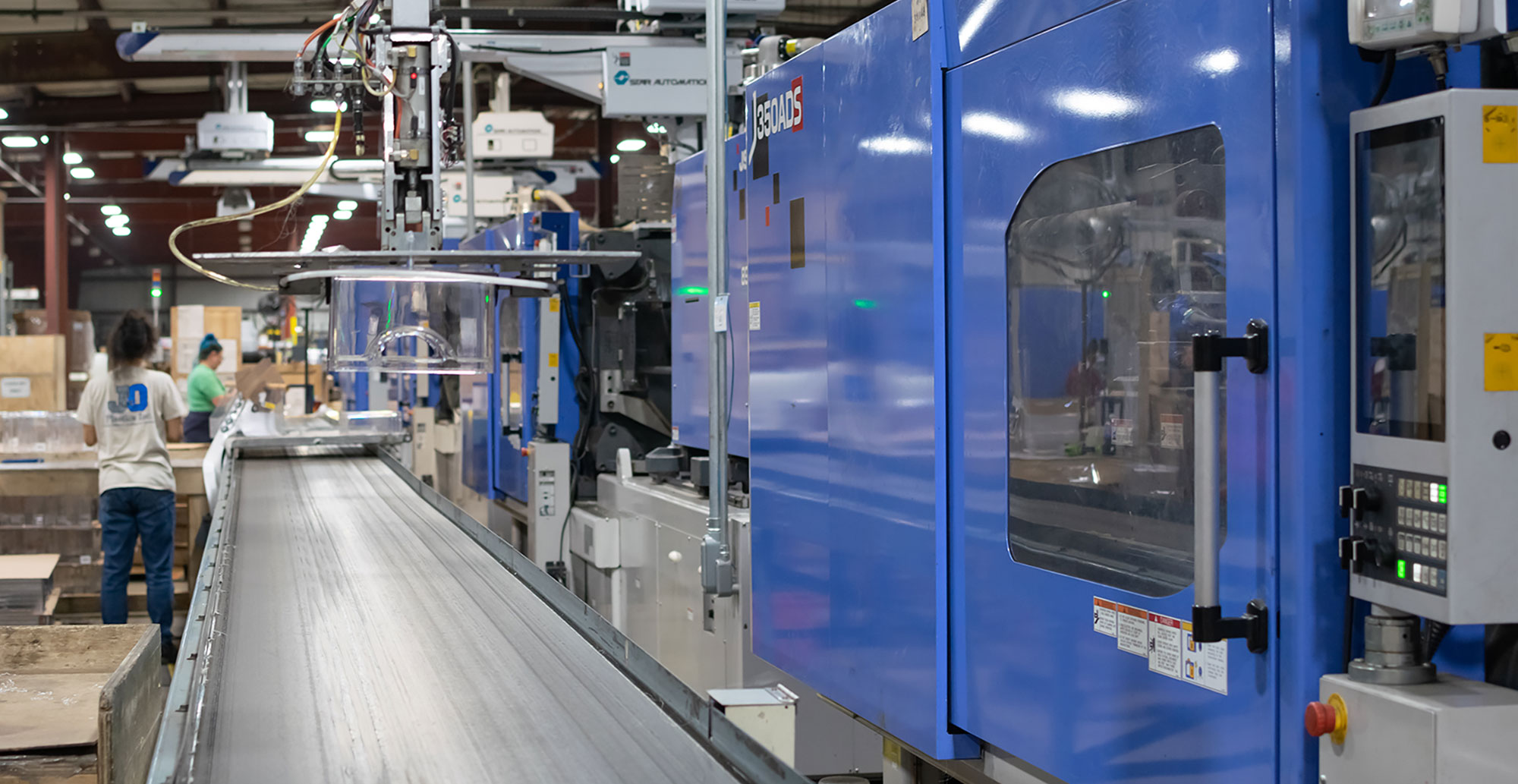 Our Mission
At J&O Plastics, we are experts in precision injection molding. We serve customers and vendors alike with top-tier services and abilities from our centrally located Ohio facility. 
With excellence in production, superior quality, spot-on assembly, and same-day shipping and delivery, we provide outstanding customer service to each of our clients. Our main goal is to provide you with the highest quality products and services. 
Our Vision
J&O Plastics has grown and settled into a lean manufacturing facility and will continue to produce quality household goods and plastics products in industries across the board. Thirty-five years in any industry is something one can take pride in, and J&O is no exception. We aim to do whatever it takes to continue to stay relevant in today's market.
Our Sustainability Pledge to Reduce Our Footprint
J&O Plastics is a custom injection molding facility that takes pride in lowering our carbon footprint on a day to day basis. We keep all scrap material under 1%. When scrap occurs, J&O ensures it does not go to waste, either reselling it to vendors for production, or recycling.
All cardboard at J&O is baled daily. We bale cardboard in our facility, then have the local recycling group transform it elsewhere. J&O Plastics Inc. has already mastered the art of plastics molding processing, and now we've lowered our carbon footprint!